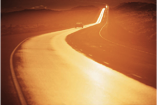 One cannot but be struck by title of The Economist blog "Where to be born in 2013". In a calculation that "links the results of subjective life-satisfaction surveys to objective determinants of the quality of life" across 80 countries, The Economist Intelligence Unit has come up with an entirely subjective list that enshrines Switzerland at the very top, has the United States in 16th place, the UK in 27th, India in 66th, Russia at 72nd, just three notches above Pakistan. Nigeria is placed last.
The disputatious will challenge any and everything. The thoughtful will question particular aspects of the ranking (some say that Geneva is a tiny city with monster traffic and enormous parking problems and it manages to be more expensive then Monaco!). And the patriotic will deny it is better to be born anywhere other than their own country.
But, the blog's title seems odd in an age of great mobility. Not only are people travelling so much more than before (so much so that the Euromonitor International report launched on November 1 predicted that the jaded traveller will increasingly seek out Nigeria as a destination. How does that square with the Economist's 80th place ranking for Nigeria?) Global migration trends show that many more people live outside the country of their birth than ever before. In June 2007, the New York Times offered this snapshot of global migration trends. It said, nearly 190 million people, or about three per cent of the world's population, lived outside their country of birth in 2005. For an increasing number of people, and I am one of them, the chances of spending your life in the country of your birth are very low. You go where you need to go. For me, that probably wouldn't be Switzerland!