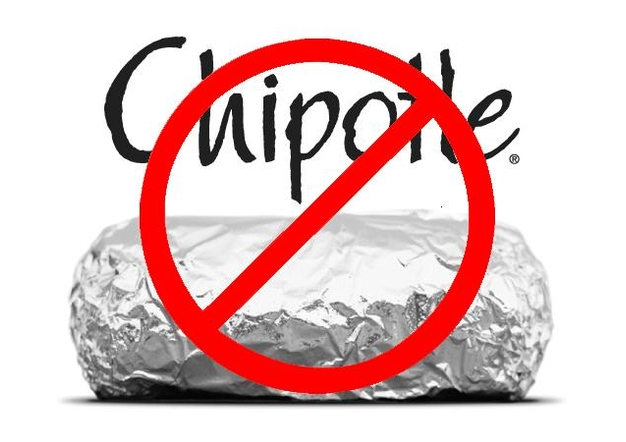 As a Chipotle enthusiast like everyone else, Slate, Quartz, TIME magazine…), it pains me to report that I personally know a bad restaurant in the Mexican grill chain that's been hailed as a great American success story akin to Apple. (Read Slate's plea for greater respect for Chipotle here.)
Chipotle has been called many things in the last few years of sizzling success, not least, the "king of fast casual" dining. Now, the burrito behemoth has been impressing investors yet again, with revenues surging 24.4% to $904.2 million during the first quarter. (Here's the Quartz story.)
Meanwhile, be warned that the Chipotle restaurant you absolutely DON'T want to visit is Cypress Creek, North Andrews Ave. Ft. Lauderdale, Florida 33309. Tasteless, lukewarm food (I had one of Chipotle's signature burrito bowls, by the way, which is to say cilantro-lime rice, black beans, cubes of grilled chicken, salsa, cheese and a slick of sour cream.)
So how did Chipotle get from universal acclamation and individual approbation to the indifferent food I was served at Cypress Creek, Ft. Lauderdale?
Consider the pitch and intensity of the praise. This piece, written just days ago, says Chipotle's concept is inimitable or, at the very least, "not easily duplicated". With over 1,500 locations, it has become "the nation's preeminent burrito chain" and its loyal customer base is not about to fall for cheap imitations because of "Chipotle's combination of classic cooking methods and a unique culture and brand…"
That's what I thought too. In China Town, Washington, D.C. And in Arlington, VA. Chipotle had me hooked. It took Ft. Lauderdale, FL, to winch me off the brand.
As they say, a food chain is only as good as the last meal it served someone, somewhere.