Though it is wholly unscientific and very subjective, word association can be an important tool in the hands of public diplomacy officers tasked with the weighty job of deftly managing and subtly massaging their country's image abroad. Here's one version of the word association game. Which country comes to mind first when you see the following words:
Peace
War
Violence
Activism
Corruption
Freedom
Boring
International
Isolated
Progressive
Failure
Safe
Dangerous
Tolerant
Powerful
Developed
Developing
Depressing
Historical
Valuable
Influential
Disaster
Multicultural
Cosmopolitan
Misunderstood
Over-rated
Multidimensional
Diplomacy
The answers will obviously vary depending on your nationality, ideological moorings, background, ethnicity, experiences and ignorance. It's fairly likely that most non-Americans will associate USA with the word 'war'; many Brits will associate Switzerland with 'boring' while the Swiss might use that word for Austria; Indians will associate 'multidimensional' with India and either 'failure' or 'disaster' with Pakistan. Meanwhile, Pakistanis would probably describe India as 'over-rated' and themselves as 'misunderstood'. And so on and so forth.
But for all the word association games you might play, it's probably hard to find one that accurately describes Albania. Even Lonely Planet seems to find it difficult to sum up, in a succinct paragraph or two, the essence of a country that ended nearly half a century of isolation in the early 1990s and has been struggling ever since with enormous challenges, not least soaring unemployment, widespread corruption, rickety infrastructure, powerful organized crime networks and fiesty political manoeuvring. As the CIA Factbook points out, trafficking in human beings is an enormous problem and it is "a trans-shipment point for Southwest Asian opiates".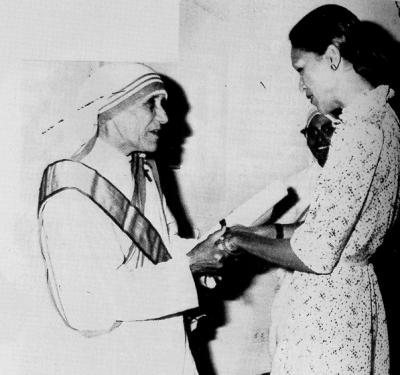 But if Albania seems difficult to capture in a word, one might try two – Mother Teresa. Born and bred in Albania; lived, worked and died in India. Even so, there appears to be a lot more going on in Albania at the moment than the wider world's forlorn memories of a compassionate nun who's been dead 17 years. My esteemed friend Dr Gezim Alpion, himself of Albanian ethnicity and an expert on Mother Teresa, says that social media is increasingly forcing action and accountability in Albania. Gezim should know. He teaches sociology at the University of Birmingham.
He's spearheading an online campaign to get the government to build a road in Dibra, one of Albania's most underdeveloped regions. As the campaign continues, he  says it's gathered extraordinary momentum on account of social media. As he heads to Tirana to meet the great and the good and press his case, is this change we can believe in? Should change be the word one might henceforth cautiously associate with Albania?