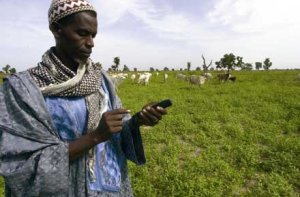 The Fringe, which advertises itself as "your weekly five-minute tour of the world's fastest growing economies", quotes this startling claim by one Mr Ismail Ahmed: there are now people living within African cities who haven't touched cash for months.
Mr Ahmed should know. He is CEO and founder of WorldRemit, a UK-based startup that wants to compete directly with Western Union for the privilege of sending money around the world. Chiefly though, Mr Ahmed is noteworthy not for his astonishing claims and aspirations to match. Some of the world's largest venture capital firms, in Silicon Valley, have invested US$ 100m in his company – and his plans.
The global mobile banking market, says The Fringe, is US$ 600 billion. Its report on Africa's mobile banking revolution is titled "East Africa: where cash is no longer king". It covers the extraordinary growth of a service that started with Kenya's mobile payment tool, M-Pesa. It was launched in 2007 as a measure of desperation, really. How else to bring financial services to those beyond the reach of banks and roads and any way of linking in with the wider world?
In eight years, it has become the template for change. But not for Egypt and we'll discuss that tomorrow.
The global mobile banking industry now has more than 260 different companies handling over 480 million transactions every month.
(Tomorrow: Why Egypt doesn't want an Africa-style mobile banking revolution)