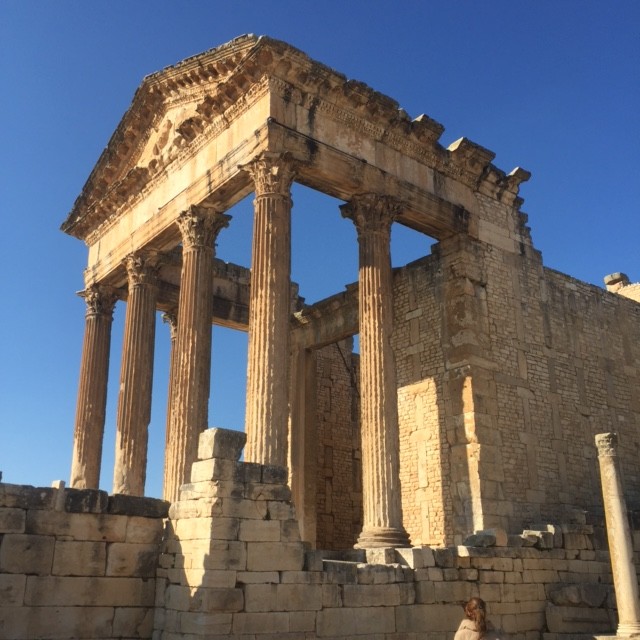 The conventional view of Dougga, a Unesco World Heritage site and "the best preserved Roman small town in north Africa" is as follows: absolutely stupendous. It is that, of course, with its stunning theatre, the Capitol, the Forum, the small shops in front of the Temple of Mercury, the public baths and 25-bedroom bordello. Dougga is a time capsule, offering a glimpse of a world from 1800 years ago that's entirely recognizable in the 21st century.
But Dougga is perplexing in all sorts of ways.
First, its location. Why would the Romans want to build a city far from a port, 160 km away from Carthage?
Second, its incompleteness as a preserved archaeological site.
Look at the olive trees growing atop one of the walls of the bordello (see below). The locals refuse to cede ground to the Tunisian government (and Unesco), accept compensation and allow Dougga to become possibly one of the best preserved Roman real 'theme parks' in the world.
Apparently, the interior pipes that run water up the walls of public baths to intensify the sauna-like qualities are intact here, but not in Rome.
The location issue is easily resolved. Dougga sits on a hill with an easy 360-degree view of the world, smack in the middle of fertile land, with olive trees growing all around.
The second problem – of Dougga's incomplete excavation and preservation – is not so easily addressed. There seems little hope but to wait out the current claimants to the land – an olive tree has a lifetime of about 140 years, so when one farming generation dies, it may be time to strike.
Even so, a visit to Kerkouane, the Phonecian city probably abandoned during the First Punic War between ancient Carthage and the Roman Empire (250 BC), shows that Dougga is a veritable jewel of preservation in comparison.
Kerkouane is 3,000 years old and perfectly laid out in all sorts of ways – right down to the hip baths, the house numbers and the mosaic flooring in the reception rooms of middle class houses. But it stands forlorn and unattended, unexcavated, unrevealed to the world.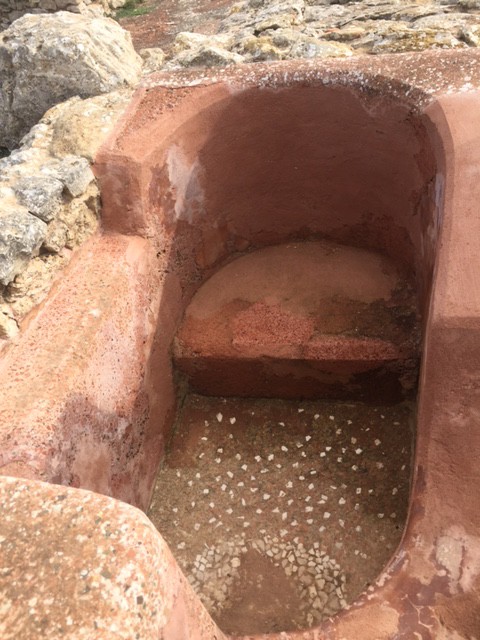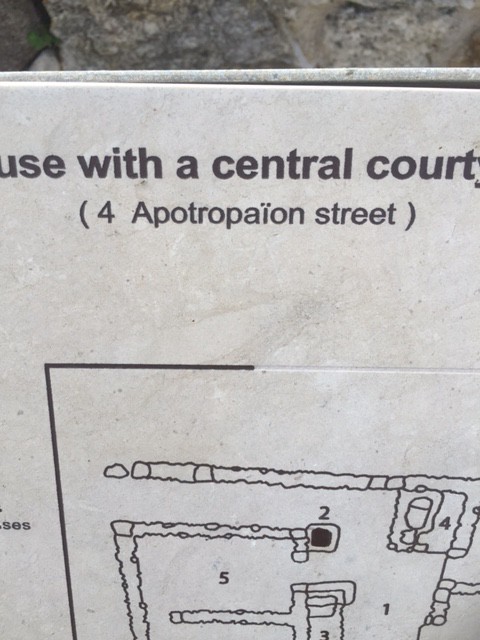 The legend goes that in the Ben Ali days, Unesco was paying 60 dinars per man per day to work on the site but one of the president's men was the channel and only 17 dinars each got to the recipients. There was trouble and work stopped.
A great loss for Tunisia – and the world.