One year and two days on from the deadly attack on tourists visiting the Bardo Museum in Tunis, there was this.
The Bardo has one of the world's largest collections of Roman mosaics, so this was appropriate. A mosaic wall commemorating the victims of the terrorist strike that left 21 foreign visitors and one Tunisain police officer dead.
It is nicely done.
There is even a list of names of the dead and flags to indicate their nationality.
And then there was this.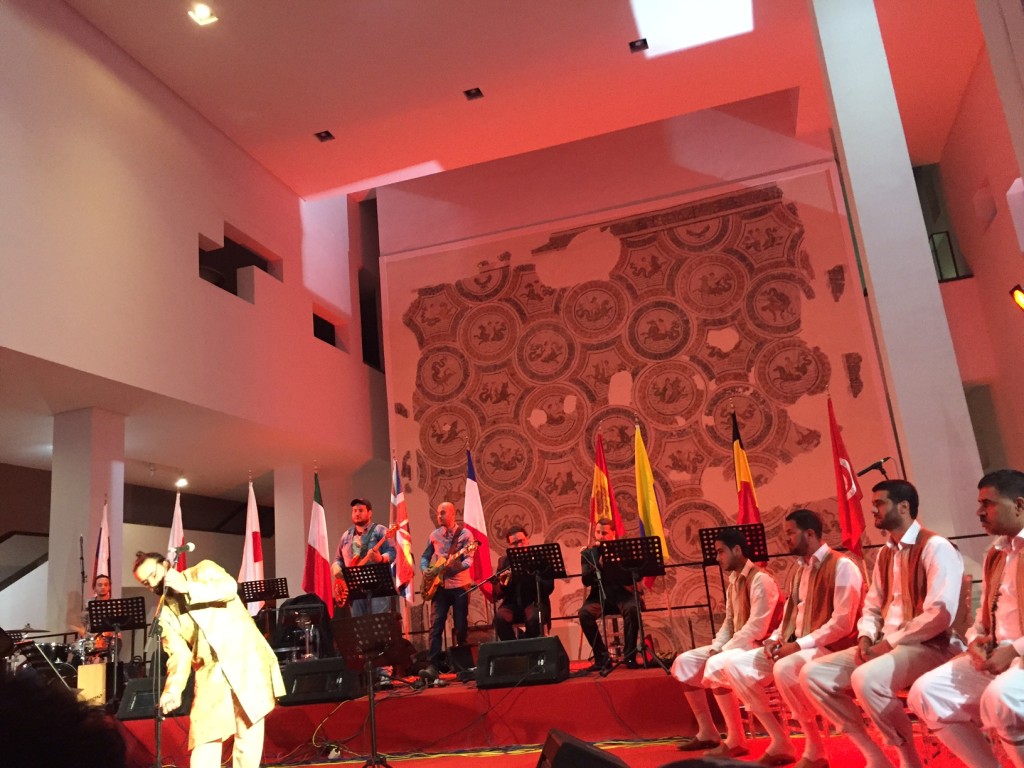 A concert, in the Bardo featuring Mounir Troudi, the jazz and sufi singer, who's wildly popular.
The flags of the 10 countries that lost nationals in the terrorist attacks were behind.
At the end Mr Troudi sang a snatch of the Tunisian national anthem.
I am not Tunisian, but for that moment I wished I were. And that I knew the words.