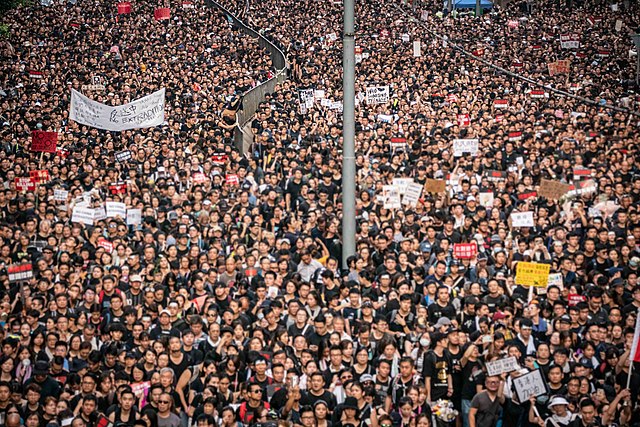 How much have you heard and read about frenzied street protests recently?
If you have, chances are the protests were in Hong Kong. Not Sudan, where 11 people are said to have been killed in clashes with security forces during mass demonstrations demanding a transition to civilian rule.
Not Sudan, where tens of thousands of people flooded the streets of Khartoum on June 30 in the biggest protests since security forces cleared a sit-in earlier in the month.
The British and American media have paid enormous attention to the most serious unrest since Hong Kong's handover to China. It's pertinent to ask if the focus is on account of real concern over Hong Kongers' freedoms. Or if it's just another way with which to beat China?
For Britain at least, it's very obvious the overweening interest in Hong Kong is to compare and contrast the age of imperial control with the way things are now. It's to point the world towards how much better off Hong Kong was under Britain. That's debatable, for all sorts of reasons, not least the fact that Britain ruled Hong Kong as colony for 150 years.