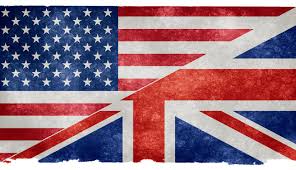 Britain's political crisis resembles the parallel crisis in the United States, Anne Applebaum has written in The Washington Post. "A ruthless executive is pushing the outer bounds of what is constitutionally possible in order to achieve unpopular outcomes."
Spot on.
The reference is to British prime minister Boris Johnson's decision to lengthen the parliamentary recess to five weeks even though the country is faced with so huge and consequential a change as Brexit. Mr Johnson's cabinet is largely backing him; his Conservative Party seems less appalled than it might be, and a significant number of Brexit-supporting people appear not to be alarmed.
It's rather dismal to think what this might mean and where it will lead.
Ms Applebaum writes that in the UK, just as in the US, "a ruling party that is afraid for its own electoral future is shamefacedly supporting [the executive] him. A divided opposition seeks to block him but doesn't have a popular leader itself. A conservative party is using populist slogans that undermine national institutions. Old precedents and customs are being abandoned at great speed, leaving only a vacuum in their wake."
I'd suggest that the UK and US are twinning on another key issue: Available political remedies are not being used to right the situation. On Aug. 29, Jacob Reese-Mogg, Leader of the House in the British parliament said in his usual supercilious way, that MPs should either change the law that allows for what the government can or cannot do (such as suspending parliament for longer than traditional), or change the government.
It's clear Reese-Mogg was daring a no-confidence vote, which may be even more abhorrent to members of the governing Tories  than crashing out of the European Union on Oct. 31.
In the US, Donald Trump has repeatedly dared Congress to impeach him, knowing full well that the House of Representatives is reluctant to push something that will never get through the Senate.
That the mother of parliaments and the world's oldest existing democracy are in trouble is hardly a great advert for democracy.