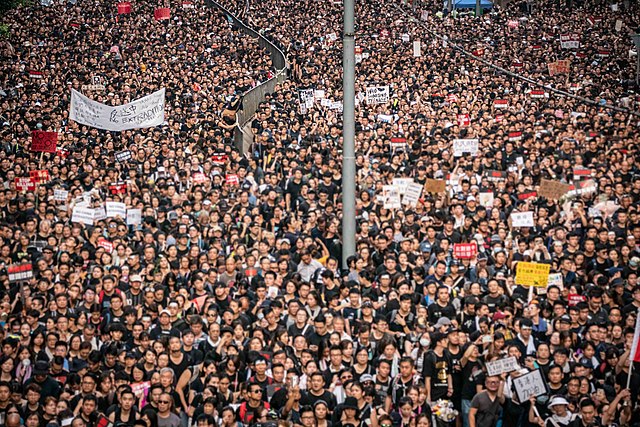 "A great wind is blowing, and that gives you either imagination or a headache," Catherine the Great reportedly said. It's a good quote for the times we live in.
According to a new study, 'World Protests', we live at a time of more protests than ever before.
The study has been produced by researchers at Friedrich-Ebert-Stiftung, a German think tank, and the Initiative for Policy Dialogue, an American nonprofit organization.
It's pretty thorough. Surveys of nearly 3,000 protests in 101 countries from 2006 to 2020 showed that the number had more than tripled. Every part of the world registered an increase in protests, the study found. And the past 15 years have seen some of the largest protests ever, not least the Indian farmers' protests and the Black Lives Matter protests, which have continued for the past eight years. We are living, the study says, through a period of history somewhat like in the years around 1848, 1917 or 1968 "when large numbers of people rebelled against the way things were, demanding change."
They offer a likely reason too: democratic failure, which is to say that more than half of the protest events they recorded  were triggered by the sense that the political system had failed. About 28 per cent of the protest movements demanded what the study described as "real democracy".
That's a subjective concept, of course. And a demand like that could, as Russia's last reigning empress said, give you "either imagination or a headache".
Even so, the study does indicate that there is both a need to take the rise in protests seriously by addressing the reasons they erupted.