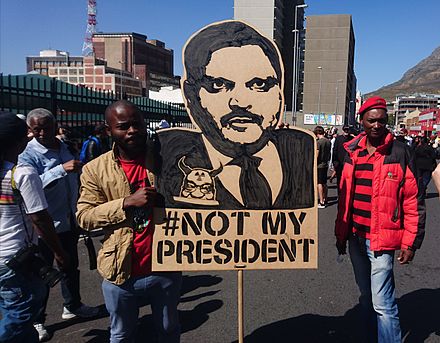 Once upon a time, Indians thought it prestigious to be "foreign-returned". And England, the old colonial master, symbolized everywhere foreign, until "Amreeka" took its place.
Now, the Gupta family of South Africa-via-Saharanpur is setting a whole new standard for "foreign-returned" Indians.
Ajay Gupta, one of the three businessmen brothers who relocated from Saharanpur in north India to South Africa just as white minority rule was ending, is apparently back in the Motherland. He's currently South Africa's most wanted fugitive from justice, accused along with his brothers of so-called "state-capture" to advance the family's business interests.
"State-capture" is a term that South Africa has been using a great deal in the past couple of years, as it tried to understand the Guptas' apparent hold on former president Jacob Zuma, his family and government ministers.
Now, Ajay Gupta is reportedly holed up in Dehradun in north India.
The progression is in the other direction for billionaire jeweler Nirav Modi, who's involved in a billion-dollar fraud investigation in India. He fled India along with his US-national wife, Ami, and is understood to be holed up in an apartment in New York City.
Mr Modi's brother holds a Belgian passport and the Indian media is reporting the possibility of the jeweller having already secured permanent resident status outside India.
Going by Nirav Modi and the Guptas, Indians travelling abroad or back home seem to be a parade of charlatans and cheats.
What can I say but that they are not the gold standard of Indian-ness.