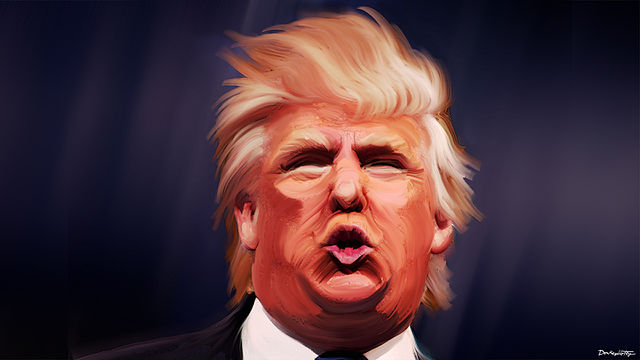 On Friday, December 11, the US Supreme Court finally pronounced on a matter that I'm going to call Trump vs the People. That's Donald Trump's attempt to, in his words, "overturn" the results of the November 3 general election and Joe Biden's victory with 306 electoral college votes and an extra six million ballots.
One can but hope that Mr Trump will now cease and desist. His lack of good sense, a moral compass or democratic instincts, unfortunately, leave one with no certainty the end is nigh. It's an autogolpe, a form of a coup in which a nation's leader, despite having come to power through legal means, unlawfully assumes extraordinary powers not granted under normal circumstances.
Mr Trump's efforts have been buffoonish. The Economist has called it a "low-energy autogolpe". His legal efforts have thus far racked up one win, 54 losses, several Rudy Giuliani absurd showings and several coronavirus cases.
And yet even a low-energy autogolpe can be dangerous. For, Mr Trump's efforts are fuelling a clear and present disbelief in the certified and re-certified results of the 2020 election.
One of The Economist's correspondents, John Fasman, recently reported the following extraordinary exchange from Georgia. Early voting begins on Monday, December 14, in the two senate races in the state that have gone into a run-off. I'm mostly paraphrasing the exchange between Fasman and a Republican voter in Georgia.
Fasman attended an event for Republican senator David Purdue, who's facing down 33-year-old Democrat Jon Ossoff. Fasman spoke to the owner of the house where the Purdue rally was held. It was, he said, a tightly packed, unmasked, mostly elderly crowd. The householder said the election of Republican senators was essential in order to "defeat socialism, communism I call it…in order to put little brakes on the Biden administration if he winds up being the president."
When asked if he thought Biden was a socialist or a communist, the householder said "socialist".
When asked why he thought the results of the presidential election were "still unclear" (in the second week of December), the householder said it was obvious Biden couldn't have got that many votes. He offered the following proof in support of his firm belief that Trump won: a truckdriver went all around the country and saw only one or two Biden signs and thousands of Trump signs. And it's the same around here, the faithful Georgia Republican Trump supporter affirmed. Ergo, there was no chance of a Trump defeat.
This sort of stubborn ignorance would be merely pathetic if Mr Trump were not stoking anger against state and local election officials across the US.
But it's not pathetic, it's dangerous. The public is being inflamed with the belief, as evinced by that Georgia householder, that a presidential election was unfair and some are resorting to violent threats against officials.
According to a list compiled by the New York Times, these threats include:
** Dozens of Trump supporters, some armed, went to the home of Jocelyn Benson, Michigan's Democratic secretary of state, and began shouting obscenities.
** On Twitter, Trump supporters have posted photographs of the home of a Wisconsin official and mentioned her children.
** In Phoenix, about 100 Trump supporters, some armed, protested at the building where officials were counting votes.
** In Vermont, officials received a voice message threatening them with "execution by firing squad."
** A Philadelphia official received anti-Semitic and violent threats after Pam Bondi, a Trump ally, publicly mentioned him.
** A Georgia poll worker went into hiding after a viral video falsely claimed he had discarded ballots.
** Brad Raffensperger, Georgia's Republican secretary of state, and his wife have received death threats, including by text message, and caravans have circled their house.
** Gabriel Sterling, another Georgia official, received a message wishing him a happy birthday and saying it would be his last.