The upshot of 'he said, Xi said': More pandas to the US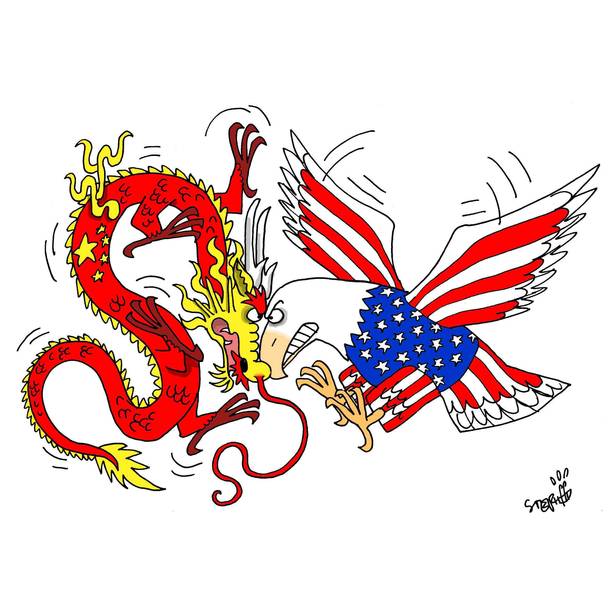 Truth be told, Joe Biden and Xi Jinping could have done no more than shake hands and the world would have felt better such is the yearning for peace and amity amid violent crises in Europe and the Middle East.
As it turned out, the leaders of the world's two great powers did a lot more than that in San Francisco on November 15, during this week's summit of the Asia-Pacific Economic Cooperation forum.
For instance, the 80-year-old Mr Biden held his smartphone up to 70-year-old Mr Xi in their first conversation in a year. It  showed a photo of the Chinese leader on a tour of the US four decades ago, Golden Gate Bridge in the background. "Do you know this young man?" Mr Biden asked. "Oh yes," Mr Xi responded, recalling his time in Iowa, mentioning his US address from all those years ago and speaking about all the ways Americans and Chinese were similar.
Both men walked around the landscaped gardens of the Filoli Historic House & Garden in Woodside, in California's San Mateo County, having met for four hours.
Both said nice things about sharing and caring. "We have to ensure that competition does not veer into conflict," Mr Biden said. To which, Mr Xi replied: "Planet Earth is big enough" for both superpowers.
They agreed to resume military-to-military contact to maintain closer lines of communication even as data shows that while US trade with China remains high, Mexico has replaced the People's Republic as America's top trading partner.
Both men blew hot and cold. Asked if he would keep referring to Mr Xi as a dictator, Mr Biden said, "Well, look, he is", the sort of blunt remark that would normally have the Chinese media incandescent with rage. But this time, it seemed to be ignoring it even though Politico's editor Jamil Anderlini said it had the effect of "triggering the Chinese government and his own secretary of state". A YouTube video of the "triggering" was helpfully supplied.
The Chinese president was blunt about the chief concern that has preoccupied companies, governments and military strategists for the past few years: Are the US and China headed for war?
No, he said. China "has no intention to challenge the United States or to unseat it". He added, in a pointed reference to Taiwan, the biggest long-term flashpoint between the world's largest economies: "China does not seek spheres of influence and will not fight a cold war or a hot war with anyone."
And finally, Mr Xi signalled the US might get some new pandas to replace the three recently returned by the National Zoo in Washington, D.C. In this he leveraged the cuddliest, most famous aspect of Chinese diplomacy. The Washington zoo had pandas continuously since 1973, the first in the US to get this generous loan from Mao Zedong's government. At one point, the US 15 pandas on loan – now, there are just four, all in Atlanta. Their loan period expires next year. Commentators say that if pandas are an indication of which countries are in China's good books, Russia received a pair in 2019, and Qatar its first in 2022. Now that the US will get more of those sleepy bamboo-eaters, the world can heave a sigh of relief (for a bit).