Here's the petty good that's come to pass since Trump incited US Capitol siege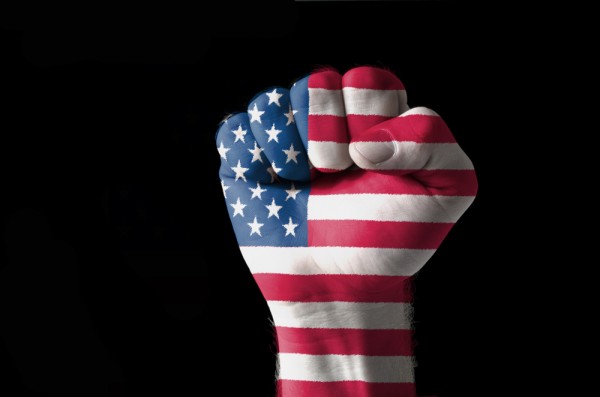 Four days after Donald Trump incited the siege of the US Capitol, here's a rundown of developments. While any assessment can be subjective, it's fair to say the petty good and undone vast, to quote Robert Browning out of context, is telling. And dispiriting. All law-abiding Americans must hope that the Republican Party finds it in itself to cast out the extremist mindset it has nurtured within its ranks.
Now to the petty good.
On January 8, two days after the Capitol siege, Republican Senator Josh Hawley's principal business donors declared they would no longer support him. Sam Fox, the Republican Party's top donor in Missouri, Mr Hawley's home state, sent a statement to The Kansas City Star newspaper. Mr Fox said that the senator had "engaged in an act of reckless pandering," and would not receive future help.
Another prominent businessman and donor, David Humphreys, also rebuked Mr Hawley.
And the senator's political patron, former Missouri senator John Danforth told The Associated Press that supporting Mr Hawley was "the worst decision I've ever made in my life".
It matters that Mr Hawley is haemorrhaging monetary and support and is subject to this criticism. For, Mr Hawley played a pivotal role in the Capitol siege. He was, according to interviews given by Mr Trump's delusional, deluded and fanatical supporters, the inflection point.
Mr Hawley's actions in the Senate proved, in hindsight, just as motivating as Mr Trump's words,  when the president addressed the rally that preceded the mob's march to Congress. More on the significance of Mr Hawley's actions below.
I urge you to read this Washington Post report from January 10 on how "some Americans have traveled a path to radicalization that reminds current and former US national security officials of the indoctrination of Islamist militants". If you're not able to read it, let me quote a section from the report. It is both shocking and revealing in its description of the fanatical thought processes of a professional woman, an ordinary householder and mother of a teenager in North Carolina. The woman, a cardiac sonographer, was part of the mob that entered the Capitol. Before embarking on the siege on behalf of Mr Trump, she behaved like any ordinary American, shopping for Christmas presents, putting up seasonal decorations etc. All the while, she nursed a deep rage on behalf of the wrongs that Mr Trump baselessly claimed to have suffered at the hands of his  political rivals. She was willing to break the law on his behalf and she didn't (and still doesn't) see it as wrong. Read on:
"In Greenville, N.C., cardiac sonographer Gena Shinn hung on the president's pronouncements [on the allegedly stolen election], and by early December had reached what seemed an inescapable conclusion: Her country, the world's greatest democracy, was in peril.
'You have just witnessed a coup,' she wrote on Facebook on Dec. 9, 'the end of our constitutional republic.' In the days that followed, even as Shinn shopped for Christmas presents for her 13-year-old son and decorated her home for the holidays, she spent hours online following Trump's desperate maneuvers to reverse the election.
At times, she had faith that he would prevail. 'EVERYONE…CALM DOWN. NO NEED TO PANIC,' she wrote when the Supreme Court rejected a lawsuit brought by Republican-led states alleging election fraud. Electoral college delegates might reject the vote tallies on Dec. 14, she prayed. She read a report on Parler, a right-wing alternative to Twitter, suggesting that Biden was a member of the KKK and another promising that Trump's director of national intelligence would soon release a dossier documenting the full extent of foreign interference in the 2020 election.
But the DNI's bombshell report never came, and Shinn's attention shifted to the Jan. 6 protest in Washington that Trump depicted as a final stand against tyranny. 'We all need to stand up and fight back. NOW is our time,' she wrote in response to posts from groups such as Wildprotest.com touting the rally.
Trump continued to goad them. 'JANUARY SIXTH, SEE YOU IN DC!' he tweeted on Dec. 30. But his scheme to derail certification would have remained in the realm of fringe fantasy were it not legitimized by some Republican lawmakers…
By early January, raiding Congress had emerged as a clear objective in dozens of far-right forums.
'If Congress illegally certifies Biden,' a Jan. 4 post on TheDonald.win said, 'Trump would have absolutely no choice but to demand us to storm Congress and kill/beat them up for it.' Some referred to Trump as GEOTUS: 'God Emperor of the United States.'
When Sen. Josh Hawley (R-Mo.) declared his intent to object to accepting the Biden victory in Arizona, Sen. Ted Cruz (R-Tex.) and 11 other Republican senators fell in line behind him.
Their decisions to back Trump's baseless charges further convinced fanatics of their cause's righteousness, said Bruce Hoffman, a terrorism expert and senior fellow for homeland security at the Council on Foreign Relations."
So there you have it.
An American terrorism expert describes people like Gena Shinn, that North Carolina healthcare worker and mom, as a fanatic.
The Post report also quotes Clint Watts, a former FBI counterterrorism analyst. He compares the rhetoric of Trump ally, former General Michel Flynn, Mr Trump's lawyer Rudi Giuliani and Mr Trump with, the paper says, "the radicalizing messages from leaders of al-Qaeda and the Islamic State that so worried US security officials in the aftermath of the 9/11 attacks."
Mr Watts' exact tweet is as follows: "A decade ago, we worried [about] al-Qaeda ideologues inciting violence with speech, sending terrorists into places like [the] Capitol. What did we observe over the past week by our elected leaders, their surrogates and their supporters?"
Words matter. Actions have consequences. Especially those of the president of the United States. And of a United States senator. And of the Mr Trump and Senator Hawley's Republican Party.
For, ultimately, Mr Trump and Mr Hawley's future in frontline politics will have to be litigated within the Republican Party itself.