Iftar with halal real Texas barbecue seasons great American melting pot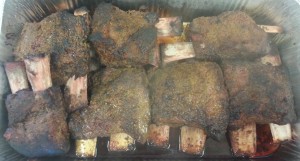 The Chopped n Smoked BBQ in Sugar Land, Texas noticed a gap in the market. The way Robert West, co-owner, native Houstonian and convert to Islam tells it, most Houston Muslims would like to eat barbecue but they can't if it's not halal-compliant or if there's a heap of pork also cooking on the far corner of the grill.
So Mr West and Jason Bones (who is of Indian ethnicity and whose family farm supplies the venture with produce) set up Chopped n Smoked BBQ. The idea was that food should join rather than sunder communities, a sound principle and surely a market-winner in the circumstances.
There's barbecue, a Texan staple and there are Muslim Texans. Match them up.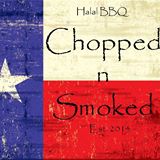 Mr West and Mr Bones did. Their joint is the only Texas-style barbecue place catering to the halal dietary traditions of the Muslim faith. As Mr West told the Houston Chronicle: "There are generations of Muslim Houstonians who have never tasted Texas barbecue because it is not halal. We always talk about integrating the many groups of Houston. How can you do that when certain foods are restricted? Although we welcome all Houstonians, we specifically wanted to bring authentic Texas barbecue to the Muslim community."
Specifically perhaps to Mr West's wife, Aliya Ahmed, a native Houstonian of Indian ethnicity?
Houston has the largest Muslim population in Texas and the largest Muslim population in the southern United States and the Ismaili Jamatkhana and Center, which serves as the headquarters of the Ismaili Council for the United States, is located in Sugar Land.
Last year, it was estimated that the Houston area had about 50 halal-certified restaurants.
The new halal barbecue place follows Ramadan hours and even serves suhoor, the dawn meal for those who will fast the whole day.