Is Nike being brave, businesslike or both with Colin Kaepernick ad?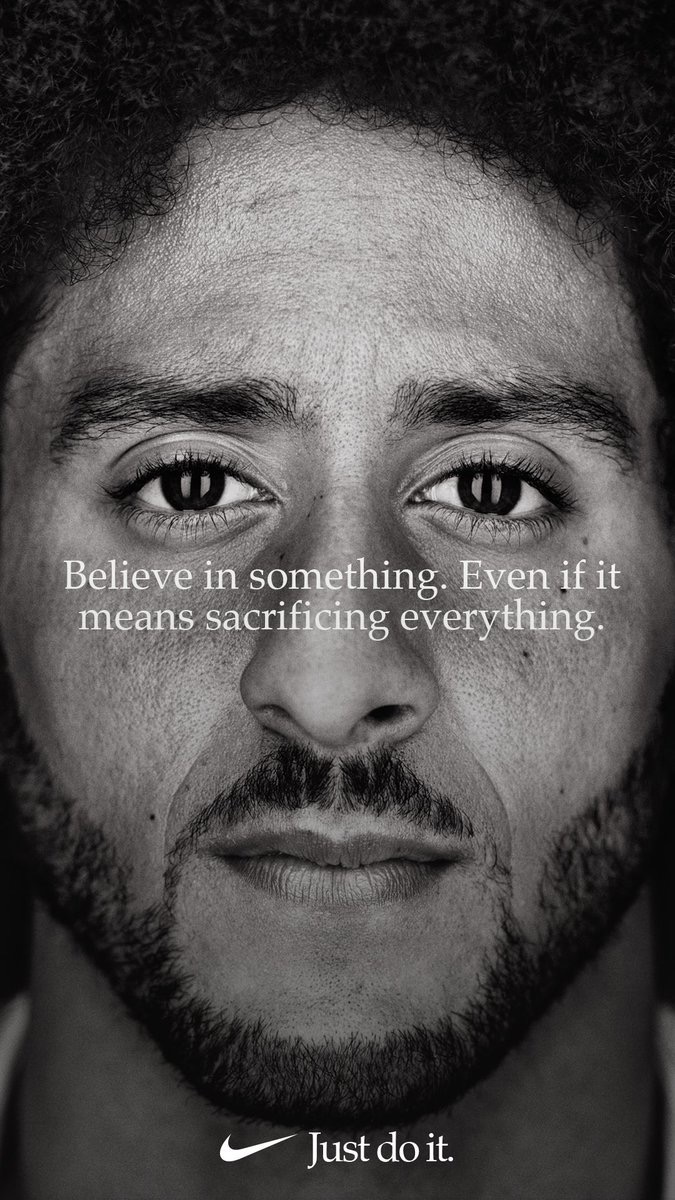 Someone saluted Nike's courage over Colin Kaepernick in the face of US presidential ire the other day but is it bravery or business sense?
Just to recap, Nike is featuring Colin Kaepernick, erstwhile quarterback of the San Francisco 49ers, as one of the stars of its 'Just Do It' ad campaign. Kaepernick has not played professional football in nearly two years probably because he has become a controversial figure. This, because he decided to kneel during the national anthem at the start of a game to protest racial injustice and police brutality. It has led to a take-a-knee movement among black sportsmen, invective-filled speeches from US president Donald Trump, and deep questions about the appropriateness of not standing during the anthem.
And yet, Nike is featuring Kaepernick in its ads.
How brave. Or perhaps, more correctly, how bravely smart.
Jelani Cobb has it exactly right in The New Yorker. He suggests that "Nike's decision isn't so much a defiant recognition of dissent as an acknowledgment of the directions in which sports culture has already travelled." It wants to "sell inspiration", he writes, just as it did in 1988 with an ad featuring a "a solitary senior citizen running on a bridge". The narrative that Kaepernick conjures is "of an individual, driven by conscience, fighting a lonely crusade against forces more powerful than he is".
That is an unbeatable story, guaranteed to gain a lot more attention than an anodyne one.