Joined in political paralysis, the US and UK are closer than ever before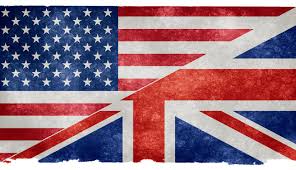 In the fourth week of the US government shutdown and 935 days since Britain's vote on European Union membership, both countries' governments are in a state of paralysis.
In the UK, parliament, political parties (and even families) are in gridlock. There is no agreement on Brexit – the why; the how; the should-it-happen?
In the US, where President Donald Trump is insisting on a Congressional grant of $5.7 billion for a physical border wall with Mexico, there is no political agreement on the way forward.
This is the longest government shutdown in US history.
Britain's nearly three-year internal struggle over Brexit – a unique self-flagellation for a venerable democracy – is the longest it has been without a viable and sensible political agenda. Thirteen members of the government have quit. As one appalled observer said, British politics , once a disciplined, party-led exercise, is now  by "WhatsApp group".
Britain has long said its relationship with America is "special". Perhaps there is no better indication of that than now. Rarely have British and American politics seemed quite so synchronized.
Mr Trump's 2016 election upended America's political establishment, policy outlook and prospects. The 2016 Brexit referendum did the same for Britain.
As someone recently wrote, both "countries seem subject to a single ideological weather system".
It won't necessarily mean blue skies any time soon.