R.I.P. Francisco X. Alarcon, the poet who prayed for 'a more godlike god'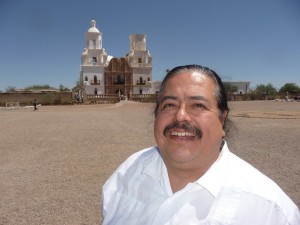 I got a shock when I read that Francisco X. Alarcon had died on Friday, January 15. My poem of the day had been 'Prayer', Alarcon's beautiful fervent wish for "a more godlike god", one who is like "an accomplice" and "doesn't even have enough for bus fare". (Complete poem below. Read it if you can.)
Curious about the poet, I started to read up about Alarcon, thinking as I learnt about his life and preoccupations that here was someone I'd like to meet one day. Then I realised he'd died this week.
A man who wrote about the Latino and gay identity, mythology, the Nahuatl language, Mesoamerican history, and American culture. One of his collections, Snake Poems: An Aztec Invocation, was described as full of "eco-poetics, in which a common language of the elements, plants, and animals is recited and celebrated."
Even the titles of some of his 20 books spoke to me: Laughing Tomatoes and other spring poems; From the Bellybutton of the Moon and Other Summer Poems. Both of those were for children. Borderless Butterflies: Earth Haikus and Other Poems and From the Other Side of Night for adults. It was in Other Side of Night that 'Prayer' featured.
Prayer
BY FRANCISCO X. ALARCÓN
I want a god
as my accomplice
who spends nights
in houses
of ill repute
and gets up late
on Saturdays
a god
who whistles
through the streets
and trembles
before the lips
of his lover
a god
who waits in line
at the entrance
of movie houses
and likes to drink
café au lait
a god
who spits
blood from
tuberculosis and
doesn't even have
enough for bus fare
a god
knocked
unconscious
by the billy club
of a policeman
at a demonstration
a god
who pisses
out of fear
before the flaring
electrodes
of torture
a god
who hurts
to the last
bone and
bites the air
in pain
a jobless god
a striking god
a hungry god
a fugitive god
an exiled god
an enraged god
a god
who longs
from jail
for a change
in the order
of things
I want a
more godlike
god