Right royal tamasha: New season of the Crown begins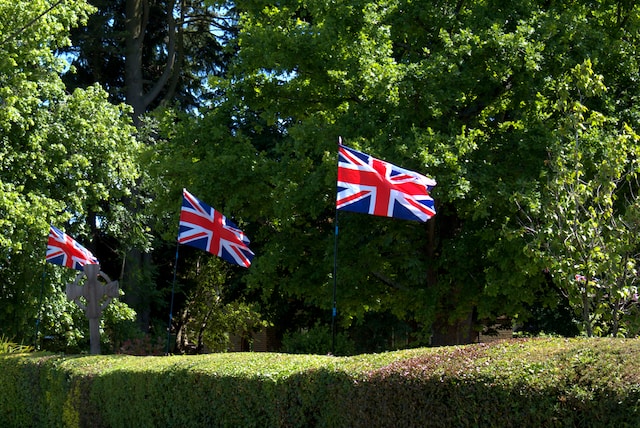 LONDON: With ancient symbols and regalia, crowns and sceptres bearing contested baubles, a 2014 all-weather comfy carriage and a creaky 260-year-old gilded wood contraption on wheels, Britain's first coronation in seven decades continued the abiding theme of its modern-day monarchy – somewhere between curio and celebrity.
It was a moment made for gawking – as much telegenic performance as ritual – even though Rishi Sunak, Britain's first non-white prime minister and a practising Hindu of Indian origin, tweeted on the day that "it is not just a spectacle…(but) a cherished ritual through which a new era is born".
Despite multiple self-conscious references to royal traditions that hark back a thousand years, that "new era" fairly bristled with touches meant for a social media age, not least a special coronation emoji and a QR code for the order of service. Even the supposedly holy oil used to anoint Charles and Camilla was a modern product made from olives harvested in the groves  of a Jerusalem monastery and lacking the traditional secretions from the glands of civets or the intestines of whales.
The coronation decidedly begins a new season for the crown – albeit on live television and minus hired actors mouthing lines. It also sets off Britain's new Carolean age, which is supposed to be ruled by a twice-married septuagenarian couple and their very modern blended family, even as it ignited fresh debate in British overseas territories about dumping Charles as head of state and excising the monarchy, which serves to remind many of colonial occupation, slavery and exploitation.
Though the pageantry was more conspicuously slimline – one-fourth the guests and one-fifth the distance traversed in triumphal procession compared to Queen Elizabeth II's 1953 coronation – it was clear the Windsors are loathe to adopt the business-like public persona of other European bicycling monarchies.
The ceremony clocked more than a 100 foreign heads of state and scores of other dignitaries including India's vice-president Jagdeep Dhankhar. Meanwhile, in a sign of its post-Brexit paranoia over insults real or imagined, Britain nursed a supposed snub from both the US and China. Joe Biden kept away, as is traditional for American presidents, but Beijing sent vice-president Han Zheng, who is blamed for overriding the international UK-China treaty guaranteeing democratic freedom to Hong Kong for 70 years following the 1997 handover.
The carefully choreographed script saw Charles and Camilla given elaborate gifts by a handpicked multi-faith cast that included Hindus, Muslims and Jains, and eventually left to tote around heavy crowns on their heads.
Historian Simon Schama described it as "a theatre to be British" but documentary producer Dan Davies insisted it came at a clarifying moment for Brexit Britain: "We're not a great power, we're not a great trading nation and no one likes us".
Even so, within the massed crowds, some sported jokey inflatable crowns and union flag-patterned bowler hats and three-piece suits. The deliberate send-up of British joy over their new old king – the oldest ever to be crowned and with the longest apprenticeship in British history – seemed to continue the narrative from the actual coronation ceremony. There, high baroque competed with high camp, with strains of Handel giving way to popular musical composer Andrew Lloyd Webber's specially written piece, Make a Joyful Noise. In a sense, the jokiness may be said to reflect the steep decline in the number of Britons who consider the monarchy to be "very important", down from 65% in 1983 to 29% today, according to the National Centre for Social Research. That said, YouGov polling ahead of the coronation found 59% with a positive view of Charles and the same number affirming that he's doing a good job (despite the lack of job description).
The ceremony kicked off a three-day national holiday weekend made soggy by the inevitable rain but still marked by the pomp and circumstance of a military march and royal procession through central London, a celebrity-studded concert at Windsor Castle, and nearly 5,000 public events and street parties.
Commerce became king, at least for a day, with a British multinational coffee chain offering "a royal reward" to customers who recruit a "Charles, Charlie, Charlotte, Charlene, Carl, Carlos or Caroline" to their app, a pizza company offering a special "crown crust", an Indian restaurant in Stoke in central England hawking its "Kings Coronation Limited Edition Curry" complete with paneer, and high-end shoe brand Manolo Blahnik trading off four celebratory men's slipper designs with gold embroidery. Meanwhile, estranged Prince Harry's Madame Tussauds waxwork was briefly reunited with the rest of the royal family for the coronation (but not his actor wife Meghan's) and the new king and queen recorded a public service message for use across thousands of UK rail stations for their big weekend.
Sure enough, it was right royal entertainment.
Rashmee Roshan Lall is based in London and writes on international affairs