The only 4 things that can be done about the Greeks, in plain English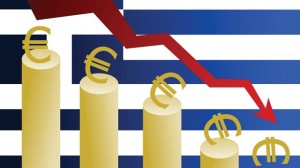 The only sensible suggestions on what's desirable and what's possible in the Greece crisis have come from Austan Goolsbee, formerly President Obama's top economist.
Mr Goolsbee, who's now at the University of Chicago, speaks plain English, which is handy if you're not an economist (which must of us are not).
Here's a summary of what Mr Goolsbee told The Washington Post.
There are only four things that anyone can do about Greece:
labour mobility
permanent subsidies
for Germany to run high inflation levels of 4 or 5 per cent
for Greece to grind down its wages and find some way to get its productivity growth rate to be faster than Germany's
Consider this carefully.
The Greeks are not as productive as the Germans.
Nor are Louisiana or Mississippi compared to California, if you want a good example of another currency union (the US dollar) across a region that's made up of disparate parts. Louisiana and Mississippi get big subsidies – the fiscal (and political) union of US states allows for that.
As Mr Goolsbee says: "That's why nobody ever asked after Hurricane Katrina, is Louisiana or Mississippi going to drop out of the dollar? And that's because, there's mobility and there's a fiscal union where they get a big subsidy."
This brings us to an important question: Who places what value on which thing?
Does Germany value the euro project more than anything else? If so, they're going to have to subsidise Greek membership for a long time.
Or else, just let Greece go.