The US and China are battling over a geographical concept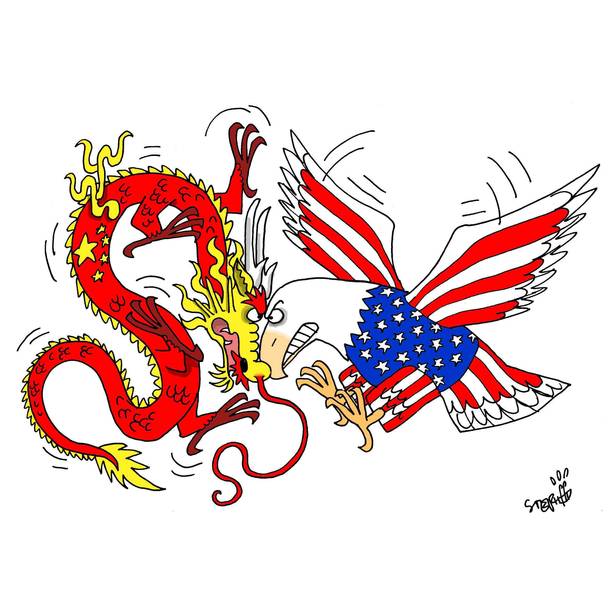 To no one's surprise, China doesn't admit to being part of the "Indo-Pacific". The strategy has potential – as well as its perils.
Consider this. In the past decade, Indo-Pacific has become an established political and strategic concept for Australia, India, Japan and the United States.
In the Trump era, the term "free and open Indo-Pacific"(FOIP) has become something of a mantra. The US National Security Strategy (NSS) issued in December 2017, mentioned "Indo-Pacific" 11 times. Six months on, the US Navy renamed its Pacific Command the Indo-Pacific Command. What's worse, the 10-member ASEAN bloc, had adopted an "outlook on the Indo-Pacific" (pdf)  in June 2019, even though it said just a few months later  that China was its "most important" dialogue partner.
Asia-Pacific, the region that China was supposed to dominate, has all but disappeared from view, at least in geostrategic terms. And yet China seems reluctant to let go. As Kai He and Mingjiang Li point out in International Affairs, "in its latest defence white paper, released in July 2019, China continues to use 'Asia–Pacific' to describe its geographical region. The term 'Asia–Pacific' was used ten times; the term 'Indo-Pacific' did not appear at all".
There's nothing secret or particularly subtle secret about the duelling over the geographical concept.
Unlike the Obama administration, which was more diplomatic by far, Mr Trump has been openly confrontational towards China. As the International Affairs piece says, the US NSS labels China "a revisionist state and a strategic competitor of the United States because it was seen to challenge 'American power, influence, and interests, attempting to erode American security and prosperity'." And yet again, in the Indo-Pacific strategy report, China labelled a revisionist power, seeking to "reorder the region to its advantage by leveraging military modernization, influence operations, and predatory economics to coerce other nations".
There is no easy solution to the battle over naming a key geographical area, at least not until the US and China settle into a pattern of acquiescence towards each other.