Unknown unknowns: Who gains if Greece defaults and exits euro?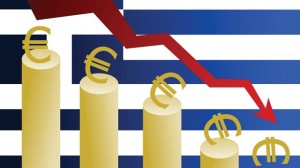 Who gains if Greece defaults on its liabilities and exits the eurozone?
Athens, one might have thought. As with the spendthrift, once bankruptcy is declared, there should come a certain welcome sense of liberation. The psychological weight of having to do what you're told even if you don't like it, will suddenly lift. Greece will be its own master again. 
As with people who declare themselves bankrupt, the measure won't mean they are absolved of the burden of paying off the debts. But their non-essential assets will be used to pay off creditors and because the bankruptcy period generally lasts for a year, at the end of it most debts are discharged or cancelled and one can make a fresh start.
That said, countries are different from people and it's not quite so easy to recover. First, there's the problem with behaviour. If it's self-destructive and fiscally irresponsible, it's not likely to change overnight and adopt prudence and rectitude as a default setting.  As the Financial Times's Martin Wolf, one of the world's most influential and best writers on economics, puts it, "A Greece that could manage exit well would have also avoided today's plight."
Then there are the issues that come with the immediate consequences of a Greek default. Mr Wolf writes: "It is indeed theoretically possible that a default to its public creditors, combined with introduction of a new currency, a big devaluation (accompanied by sound monetary and fiscal policies), maintenance of an open economy, structural reforms and institutional improvements would mark a turn for the better. Far more likely is a period of chaos and, at worst, emergence of a failed state.